Aldborough Village in Norfolk, England, UK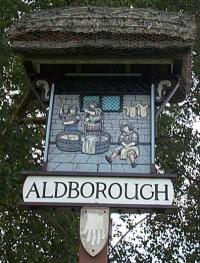 Many years ago the Aldborough Fair was one of the highlights of the calendar in this part of Norfolk.
The travelling fair would come to the village green each June and people would travel from far and wide to enjoy the lights and music, bring their families and meet up with old friends, many not seen since the previous year.
The fair is still visiting to this day.
Information Wanted
If you have any information to add or a web site to link to please email us the details and we will update this page. Thank you.