Bacton village in Norfolk, England, UK.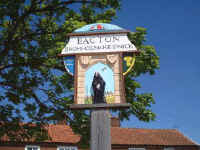 Bacton on the North Norfolk coast stands between Mundesley and Happisburgh. It is a picturesque village where time seems to stand still.
Its famous Gas Terminal lies to the West of the village, but the village itself has something for everybody, a wide and spacious sandy beach and along the coast to the west stand wonderful cliffs which reveal fossils of an ancient forest.
Sand pools form and adults and children alike can spend many an hour exploring the marine life in them. You will find pebbles of all kinds on the beach including Amber and Agates.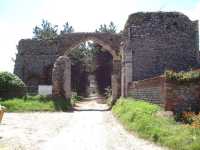 Through the ruined gatehouse on Abbey Street, you will find the remains of Bromholm Priory, once one of the most holy places in Europe.
Monks purchased what they believed to be a piece of the original crucifix from a priest.

The monks used It to cure all kinds of diseases allegedly even to raise people from the dead. Its fame attracted pilgrims from all over Europe, including Henry III, and its name was immortalised in Chaucers Canterbury Tales."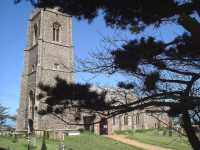 Bacton Wood is a great place to take the family for a day out. Situated between the village of Bacton and North Walsham, the wood covers a large area of low hills leading down into a shallow central valley. Some trees originate from as far afield as Japan, the north-west coast of America, and northern Europe.The woods wildlife is vast including Goldcrests, Tits and Warblers.
You might catch a glimpse of a badger, fallow deer or Hare. There is also a large car park and play areas for the children.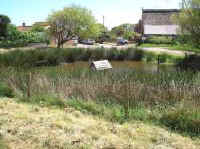 An ideal place for a picnic on a fine day.


Information Wanted
If you have any information to add or a web site to link to please email us the details and we will update this page. Thank you.