Beeston Regis village in Norfolk, England, UK.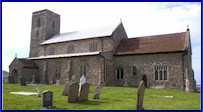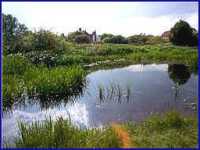 Beeston Regis Church stands near the edge of the clifftop and rumour has it that it is insured against falling into the sea before 2192. It has a fine painted screen from the 16th century with 12 painted saints and a brass portrait of John Deynes who worshipped there in Tudor days.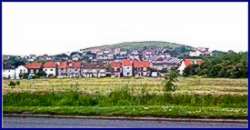 Beeston Regis is a small village on the North Norfolk coast close to Sheringham, which is set beside a large area of common land, home to many rare specimens of animal and plant life.


Beeston Bump or Beeston Hump, is a high hill right on the clifftop, which dominates the landscape. Walk up to the crest and you will get a glorious panoramic view both over the sea and inland.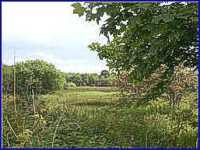 On the grounds of the old priory, which dates back to the times of the Magna Carta, you will find 10 acres of intrigue and enjoyment. It has mazes, wildflower meadows, streams and ponds, woodland walks and much more. Guest accommodation is available in the area so why not come and see for yourself.
Please visit the Beeston Regis Parish web site for more information: www.beestonregis.org
Information Wanted
If you have any information to add or a web site to link to please email us the details and we will update this page. Thank you.