Blickling village in Norfolk, England, UK.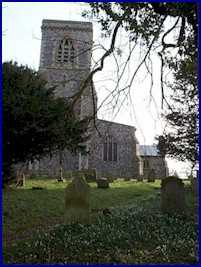 Blickling is a captivating place its history dating back to Saxon times. Our Saxon King Harold and later famous families such as the Erpinghams and the Fastolfs held the manor of Blickling. It came into the hands of the great-grandmother of Anne Boleyn and finally to Sir Henry Hobart, Lord Chief Justice. Blickling Hall is one of the finest Jacobean halls in England, a National Award winner.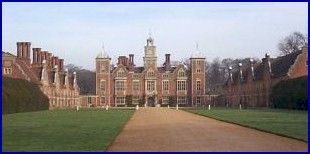 The estate belongs to the National Trust and is 4777 acres of discovery. The Hall itself boasts a distinguished library, Jacobean plaster ceiling and fine furniture. The park is packed with woodland walks, secret gardens, Victorian gardens, a lakeside and much more beside.
In the grounds there is also what has been described as the finest pyramid in England, which contains the remains of John Hobart, 2nd Earl of Buckinghamshire. During the war the Hall was used as officers' quarters and it is said that the Oulton Station Commander used a bedroom once kept for Anne Boleyn when she visited.
Blickling church is mostly 15th Century though the tower is modern, the work of George Edmund Street and the pillars supporting the arch of the porch are believed to be from the Saxon church. There are some brasses of the Boleyn family to be seen at the church and lots more.
Information Wanted
If you have any information to add or a web site to link to please email us the details and we will update this page. Thank you.