Felbrigg village in Norfolk, England, UK.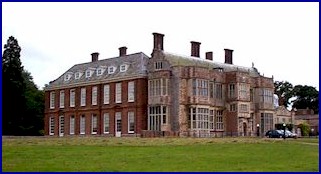 Felbrigg is a village close to Cromer on the Norfolk coast, avenues of mighty oaks and beeches lead you across a great park.
Although cliffs line the coast, behind Cromer is a ridge, which runs parallel with the sea. It is thickly wooded and ideal for walks and picnics.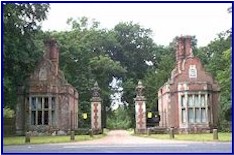 The Felbrigg Estate, a National Trust property, lies on top of this ridge. The Hall dates back to around 1620. Many families lived at the Hall, Sir Simon Felbrigg who was standard bearer to King Richard II, William Windham who was one of Pittís ministers who lived through the exciting years of Napoleon and knew all the famous men of his day, he was one of Dr Johnsonís best friends. John Nettonís tomb is in the churchyard enclosed in ironwork with a passion flower delicately wrought.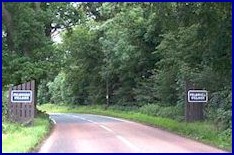 Many activities are held at Felbrigg Hall so look out for the diary of events. Only the church accompanies Felbrigg Hall in the park.
The church houses some of the finest brasses in Norfolk, the most notable is one dated 1416 of Sir Simon Felbrigg and his wife who was cousin to Anne of Bohemia, Richard IIís Queen.
There are two V shaped paths running through Victory Wood at Felbrigg Hall, which commemorate VE Day.
Information Wanted
If you have any information to add or a web site to link to please email us the details and we will update this page. Thank you.