Great Yarmouth town in Norfolk, England, UK.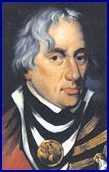 Great Yarmouth gets its name from being a settlement at the mouth of the River Yare. The town began life as a sandbank that grew between the two Roman forts at the mouth of the Great Estuary.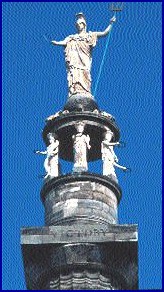 Herring fishing caused Yarmouth to exist and was its staple industry for 1000 years, the fishermen and their little ships became the backbone of the English Navy making up more than half of the fleet at the famous battle of Sluys in 1340.
The arrival of steam and rail resulted in Great Yarmouth becoming a fashionable holiday resort during Edwardian and Victorian times. Great Yarmouth has miles of sandy beaches offering an attractive blend of wide sandy beaches, sand dunes and cliffs. There is a whole range of outdoor and indoor attractions all year round. But behind the glamour, glitter and bright lights lies a charming town that is steeped in history. Summer shows and seafront illuminations, night-clubs, casinos, a great maritime heritage, hotels, bed & breakfast, restaurants, cafes and much more.
The Norfolk Broads network flows through the town and provide some very scenic walks.
Lilly Langtry, Ellen Terry, Charlie Chaplin and countless others appeared at local theatres. As well as top class beaches you can enjoy a whole host of activities at your own pace. Anything from a gentle stroll through the town or seafront bowls to enjoying the rides on the fair, it is very much a family's favourite, a resort suitable for all ages, both the young and the young at heart.
The monuments of Great Yarmouth's long and unique history are spread throughout the town.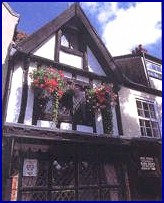 It boasts Nelsons Monument, which is 144 feet high and was built in 1815. Great Yarmouth possesses one of the most complete Medieval Town Walls in England. Building began in 1284, and took over 100 years to complete and is around 2,238yards long.
There is a 300-year-old smokehouse and potteries, built into the Blackfriars Tower one of the fifteen towers in the Wall. Not all the towers have survived to this day. The Town Hall is a Flemish style building which replaced a much smaller hall on the same site, which together with the Tollhouse, had housed the town's local government until 1882.
You can visit the birthplace of Anna Sewell, the authoress of 'Black Beauty' in Church Plain, her 16th-century cottage is near St.Nicholas Church. St Nicholas Church was built in 1101 by Herbert de Losinga, Bishop and builder of Norwich Cathedral, this church replaced the Saxon chapel of St.Benet. Despite extensive war damage it remains the largest Parish Church in England.
Information Wanted
If you have any information to add or a web site to link to please email us the details and we will update this page. Thank you.