Letheringsett village in Norfolk, England, UK.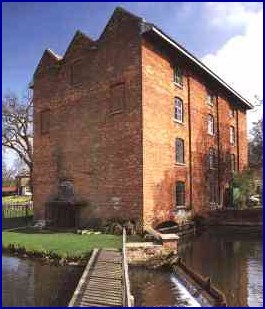 Letheringsett is a beautiful little village situated near the North Norfolk Coast, only a few miles from the sea.
This lovely village is home to one of the few fully functional water powered Flour Mills, generally accepted to be the only producing one in Norfolk. It was built from Red Brick in 1802 on a Domesday Site and after falling into disrepair was renovated in the 1980s.
It produces 100% Wholewheat Flour from locally grown wheat. Go for a stroll along the riverbank, take in the peaceful setting and feed the ducks that swim there.
There are many amenities on offer in this quiet village including entertainment for the whole family, why not take time to discover what is on offer for yourself.
Information Wanted
If you have any information to add or a web site to link to please email us the details and we will update this page. Thank you.