Salthouse village in Norfolk, England, UK.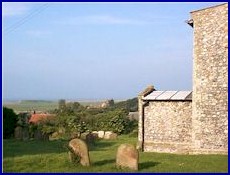 This coastal village is constantly threatened by the sea and only has a natural, but man-assisted shingle bank to protect it.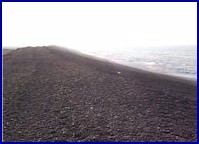 The beach is very stony and shelves steeply and suffers with strong tides it is not recommended that you swim here.
The salt marshes, which begin here and stretch for several miles westward are home to many rare birds and wildlife.
The village consists of flint houses and farms and the church is so high that it appears to be on top of the roofs.
The gorse-covered heath was a settlement long before the Romans fortified the coast and there was a burial ground here.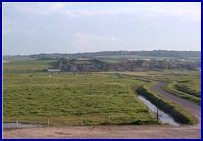 The marshland stretches seaward and when the sea breeches the defences the floods have been devastating.
One victim of the floods of 1953 was a spectacular castle-like structure generally known as Randalls Folly, this flood took away much of the beach and the house as well.
In past days Salthouse provided enough salt for domestic needs and was closely associated with Blakeney and Cley.
Salthouse is home to some excellent facilities and is a truly beautiful place to visit and take a stroll and absorb the atmosphere. Please visit www.salthousehistory.co.uk for more information.
Information Wanted
If you have any information to add or a web site to link to please email us the details and we will update this page. Thank you.