Sheringham town in Norfolk, England, UK.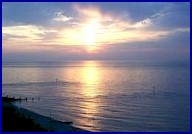 Sheringham has been described as the Jewel of the North Norfolk Coast and the Town Motto is Twixt Pine and Sea.
Its unspoilt beaches are some of the finest in the country. In addition to our beaches we have wonderful woodland at Pretty Corner and Sheringham Park a National Trust property which is stunning in late May and Early June when the rhododendrons are in full bloom.
It is an unspoilt town with a wide variety of local enterprise and amenities and very friendly local people. There is an excellent wide range of Shops, friendly Pubs and Clubs, a Market every Wednesday and Saturday. We have a superb choice of Restaurants, Bistros and Cafes.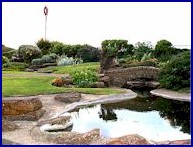 A very high standard of accommodation is available, Guesthouses, Bed & Breakfast, Hotels, and a Youth Hostel. For the sport fans we have a beautiful Golf Course, a Leisure Complex, Putting, Cycle Hire and for the young a Skateboard Park.
Sheringham's long standing heritage in fishing stretches back to medieval days with the launching of crab boats and lifeboats from Old Hythe to the West.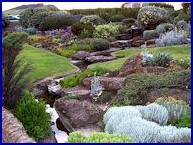 We are proud to have our own RNLI Crew and are the only place in the world to possess four of its original lifeboats. The Sheringham Museum houses many displays including, Boat building tools formerly used by the Emery family, prolific builders of fishing boats.
A display on the Weybourne Elephant, the remains of this 1.5million year old elephant are coming out of the cliffs to the west of Sheringham.
Also Sheringham was the first place in the country to be bombed by a Zeppelin on 19th January 1915 at 8.30pm.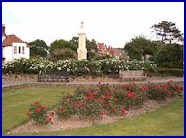 The Railway came to Sheringham in June 1887, which in turn began Sheringham's history of tourism. Today visitors come in their thousands and the town relies heavily on these visitors for it's economy. North Norfolk Steam Railway has expertly restored engines and platforms, the full size steam and diesel Railway runs by the sea and through Norfolk's beautiful countryside.
Sheringham Carnival – over 40 events spread over ten days with something for everyone. It takes place traditionally in the last week of July and first week of August. There is a Procession of carnival floats through the town and many events including, Strong Man, Bonny Baby, Quizzes, Fancy Dress, Beach Sports, Football and Shannicoat Lane Street Fayre. It culminates in a lively torchlight procession from the Carnival site to the recreational site for a wonderful firework display. All proceeds are donated to worthy causes.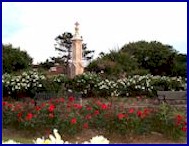 Sheringham Little Theatre is a thriving theatre with a spacious coffee bar serving a variety of refreshments, it also serves as a gallery space for many artists. It seats 180 and presents a wide variety of entertainment, drama, dance, music, comedy, film, workshops, quiz nights, children's events.
A walk along the clifftop just before sunset is well worth it. The Memorial Garden with our beautiful War Memorial is well worth a visit and the perfect place for a quiet picnic.
There is much to see and do in Sheringham, impossible to describe. Why not visit and find out for yourself. Visit other web sites about Sheringham:
Information Wanted
If you have any information to add or a web site to link to please email us the details and we will update this page. Thank you.